Kapstone is environmentally conscious in all its endeavours.
We strongly believe in constantly providing the Greenest and safest products available for our clients, our staff and our planet. We continuously and meticulously seek products and technology that are environmentally friendly and we aim to keep one step ahead so that we are aware of the newest and best available for our clients.
Green Directory Program
All chemicals used are completely free of Nonyl-Phenol Ethoxylates, Alkyl-Phenol Ethoxylates, and petroleum solvents and carbonates. Everything from our abrasive cleaning products to our hand soap has been updated by our green managers.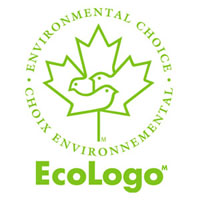 EcoLogo
EcoLogo™ is North America's largest, most respected environmental standard and certification mark.
EcoLogo provides customers – public, corporate and consumer – with assurance that the products and services bearing the logo meet stringent standards of environmental leadership.

With THOUSANDS of EcoLogo Certified products, EcoLogo certifies environmental leaders covering a large variety of categories, helping you find and trust the world's most sustainable products.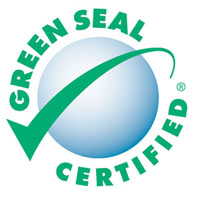 Green Seal
Green Seal™ is a pioneer in promoting a sustainable economy.
In 1989 there were no other environmental certification programs in the US and our founders had the foresight to recognize the need for a tool to help shoppers find truly green products.

They developed the Green Seal as a non-profit to stand for absolute integrity.
Over the years the reputation of the Seal brand has grown to symbolize environmental leadership, and it continues to represent unquestionably green products and services.